115 Fulford Ganges Rd, suite 2103
Salt Spring Island, BC
V8K 2T9
250-537-8807
info@spabylenice.com
Spa Teen Facial

$65
A deep pore cleansing facial and skin analysis designed to teach teens the lessons of proper skin care. Your aesthetician will explain how to keep your skin clean, vibrant and healthy for life.
Moisturizing Organic Mini-Facial $65
A relaxing, re-hydrating facial treatment for those who do not require deep pore cleansing. A quick pick-me-up to help you look & feel your best.
​
Lighten Up Facial $115
Stone crop comes to the rescue with ancient healing properties to calm and restore balance while lightening up spots and filling in lines and wrinkles. This treatment includes a skin smoothing exfoliating peel.
Rejuvenating Facial

$120
Get your glow on with this intensely beautifying facial. This treatment uses natural, organic AHA fruit peel and Hungarian paprika to increase circulation and oxygenation for a high level of detoxification. This facial produces a very tingly sensation that may leave skin blushed with after -glow for thirty minutes!
AHA Fruit Peel.
Package of 4, $410
Two layer process. Peel only
Stone Therapy Facial 50 Min $140
80 Min $175
Our fabulous Stone therapy facial Incorporates the use of heated stones on various points of the face. This is very therapeutic and beneficial for those with sinus problems or frequent headaches. Restoring balance, stone therapy provides deep relaxation.

This amazing treatment will have you telling all your friends! It begins with warm Baltic sea stone delicately placed on the various points on the body. The face is cleansed, toned, and deeply exfoliated. A layer of skin firming Vitamin C serum is applied, followed by a hydrating facial and neck hot stone massage. A delicious eminence mask is smoothed over the skin while another warm mask of paraffin with essential oils is layered on top. while you drift off, we soothe your body with a hand, foot, and relaxing scalp treatment. Sinful!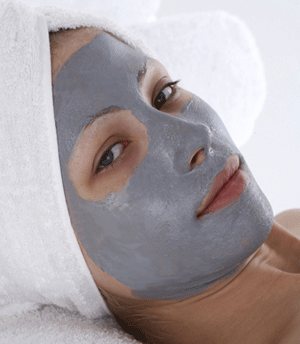 Blueberry Bliss Facial $120
A delectable puree of vitamin-rich blueberry blended with wholesome non-GMO soy yogurt is a treat for your face, neck and décolleté area. This facial treatment includes a Blueberry Detox Firming Peel leaving your skin soft and blissful!
Ultimate Spa Facial (90 min $195
​
cleanse,exfoliation,extractions,massage,masque with paraffin. massage includes: Upper back,shoulders,arms,hands,feet,face,scalp.
Package of 4, $702
​



The Spa Bacial

$8

5
Back Treatment
A deep cleanse, exfoliation and anti-blemish treatment specifically designed for anyone prone to breakouts on their back and shoulders. This relaxing treatment will target this common problem area and have it "back" to a normal healthy state.
Package of 4, $255
​